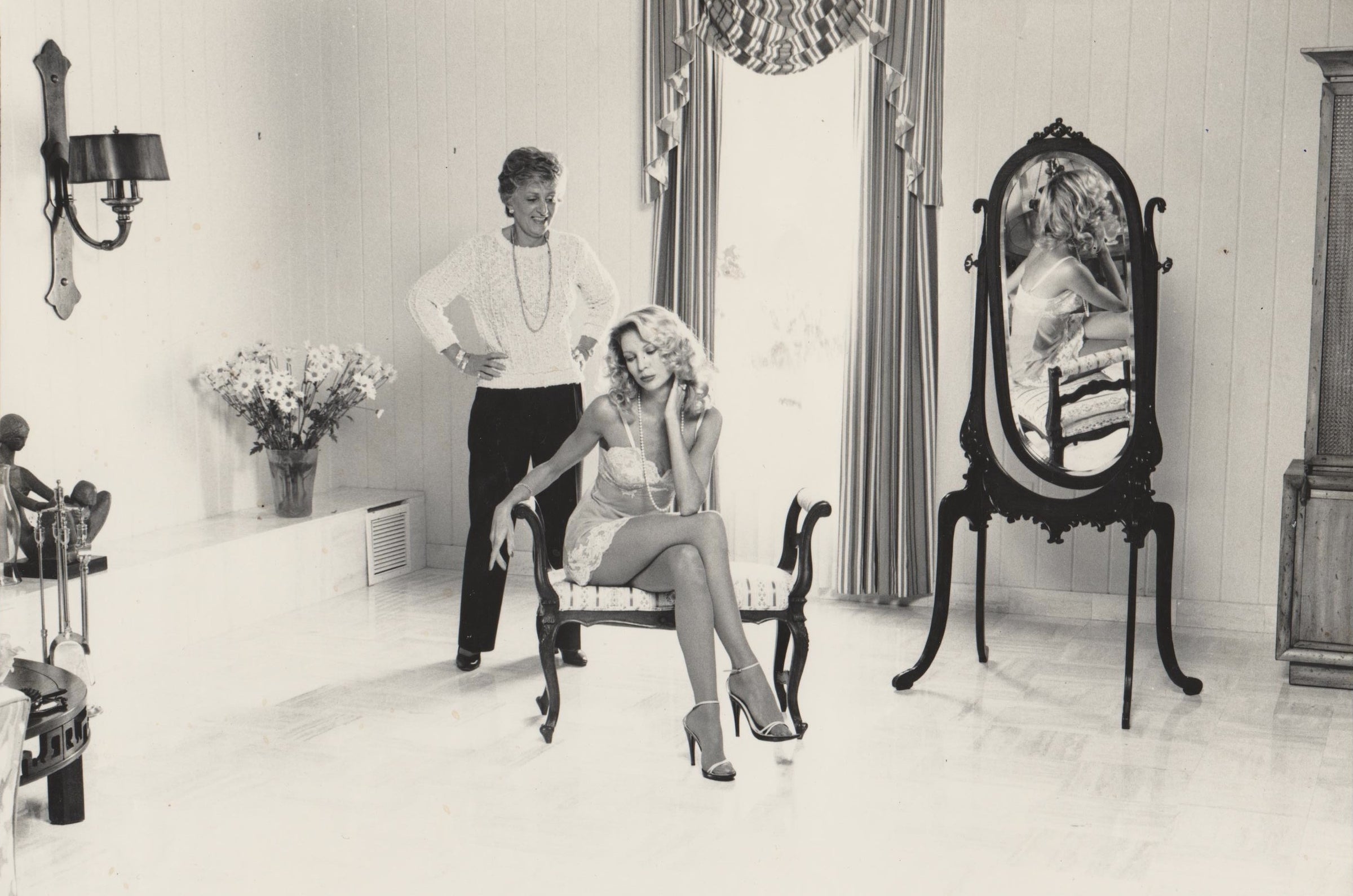 A Legacy of Fashion Leadership.
Beyond The Brand
Established in 1959, Barbara Katz was founded in a spare bedroom in Barbara's North Miami Beach home. The store quickly outgrew the bedroom, and moved to the family's enclosed carport. A few years later, the young entrepreneur outgrew her home store and opened her first free standing location in North Miami Beach. Three more stores were opened in South Miami, Bal Harbour and Plantation, Florida. Her fifth store, in Boca Raton, opened in the early 1980's.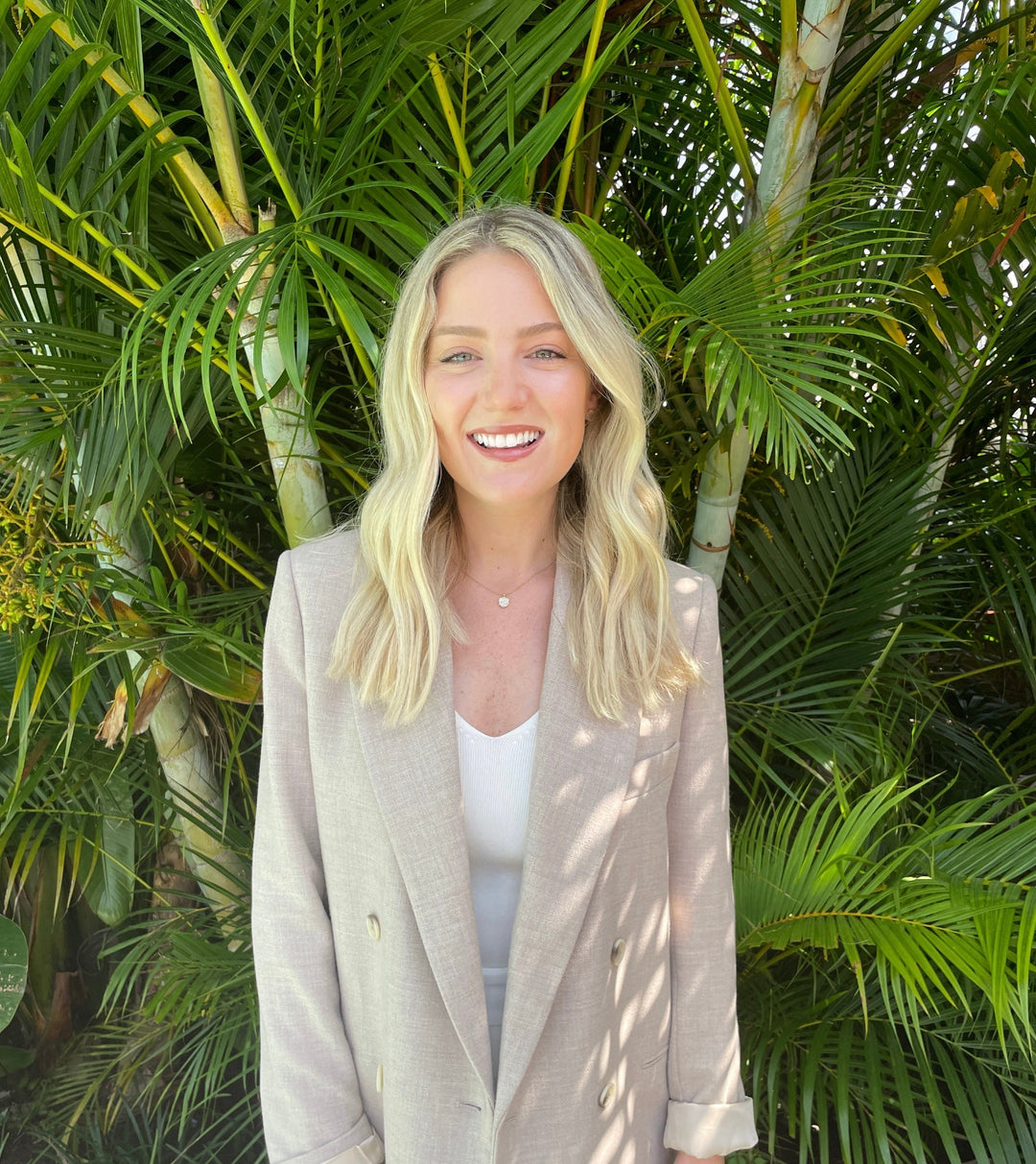 A Message From the Owner
Cassie Walin
When I think about my grandma Barbara I remember her effortless sophistication and understated elegance. As a young child and now as an adult I look up to my grandma and work every day to follow in her footsteps: to bring that sense of modern elegance and comfort to our customers in the shape of fashion you will want to wear now and in the years to come and to provide outstanding personalized service. My grandma was committed and intense in her efforts to accommodate Florida's best-dressed women with their ever changing lifestyles and fashion demands, and I strive to do the same.

It is a great honor to follow in my late grandmother's footsteps as the now owner of Barbara Katz. Please come and visit. I look forward to seeing you and showing you that Barbara Katz is a great place to spend a little time.

Very Truly Yours,
Cassie
A Legacy of
Fashion Leadership
For over 60 years, Barbara Katz has been at the forefront of introducing European and American designer fashion to South Florida. The specialty retailer, located in Boca Raton, Florida, has evolved into a shopping destination where clients can connect with our team of stylists who are ready to help develop your individual style through personalized service and extraordinary selection.

Today Barbara Katz is owned and operated by Barbara's granddaughter Cassie Walin.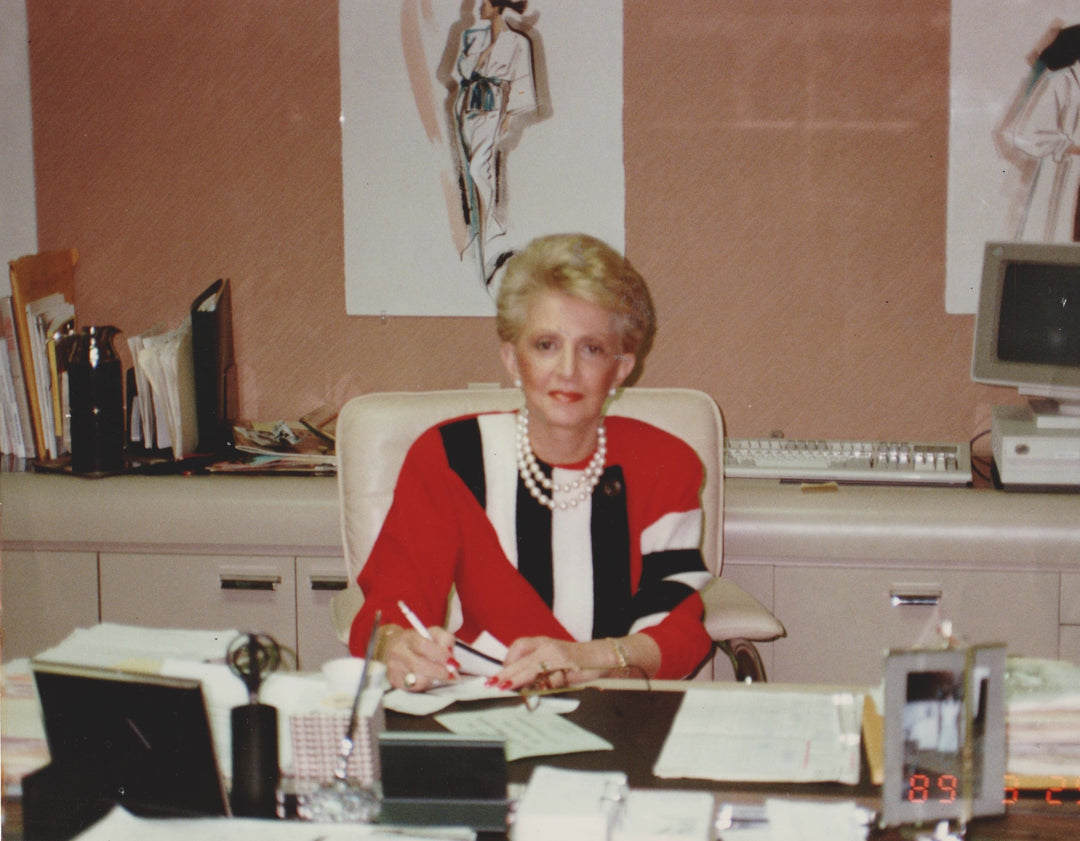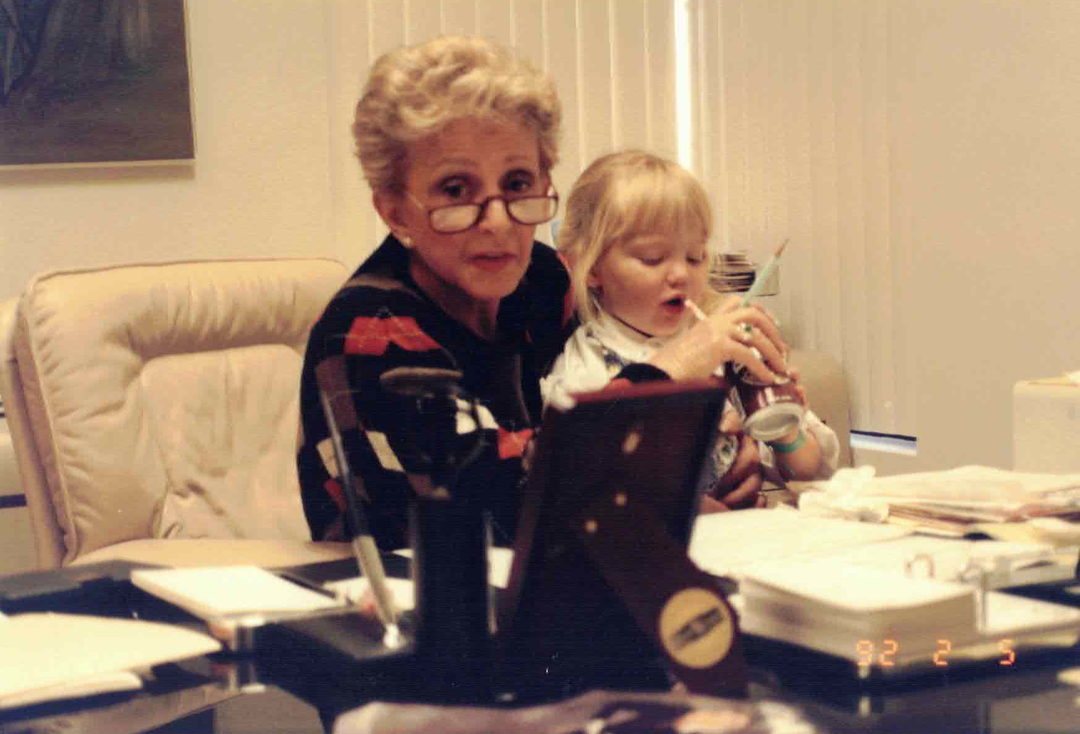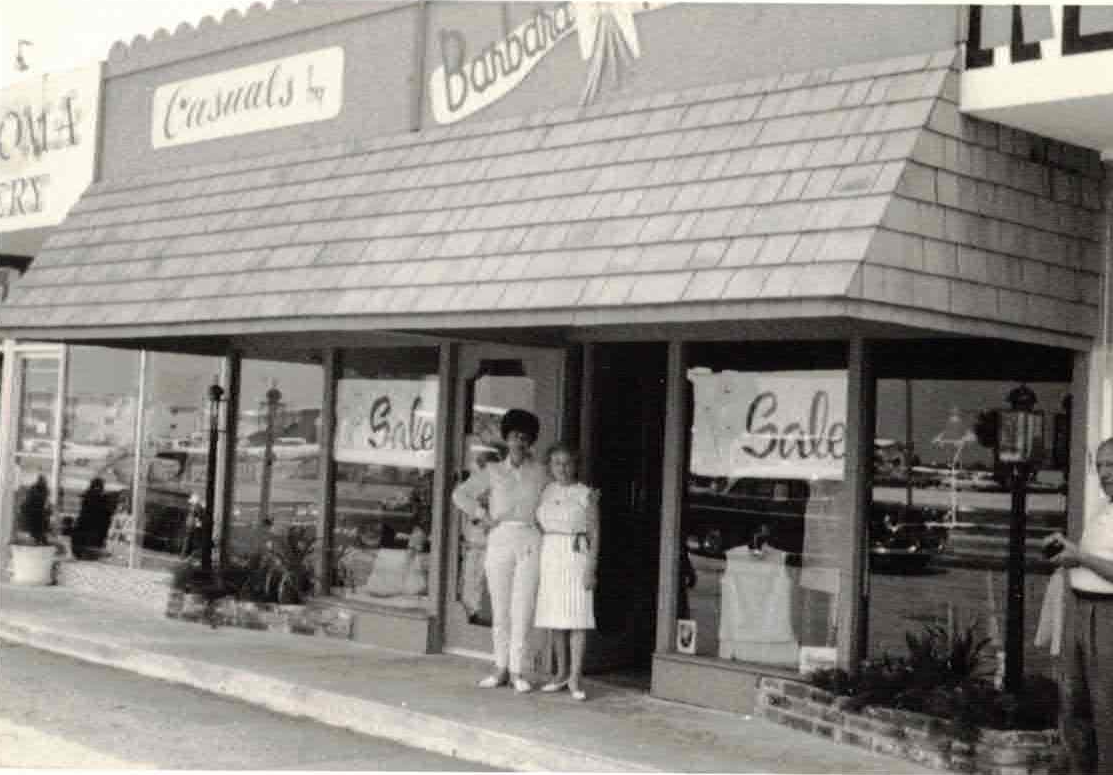 Barbara in front of her first store in North Miami Beach, FL in 1966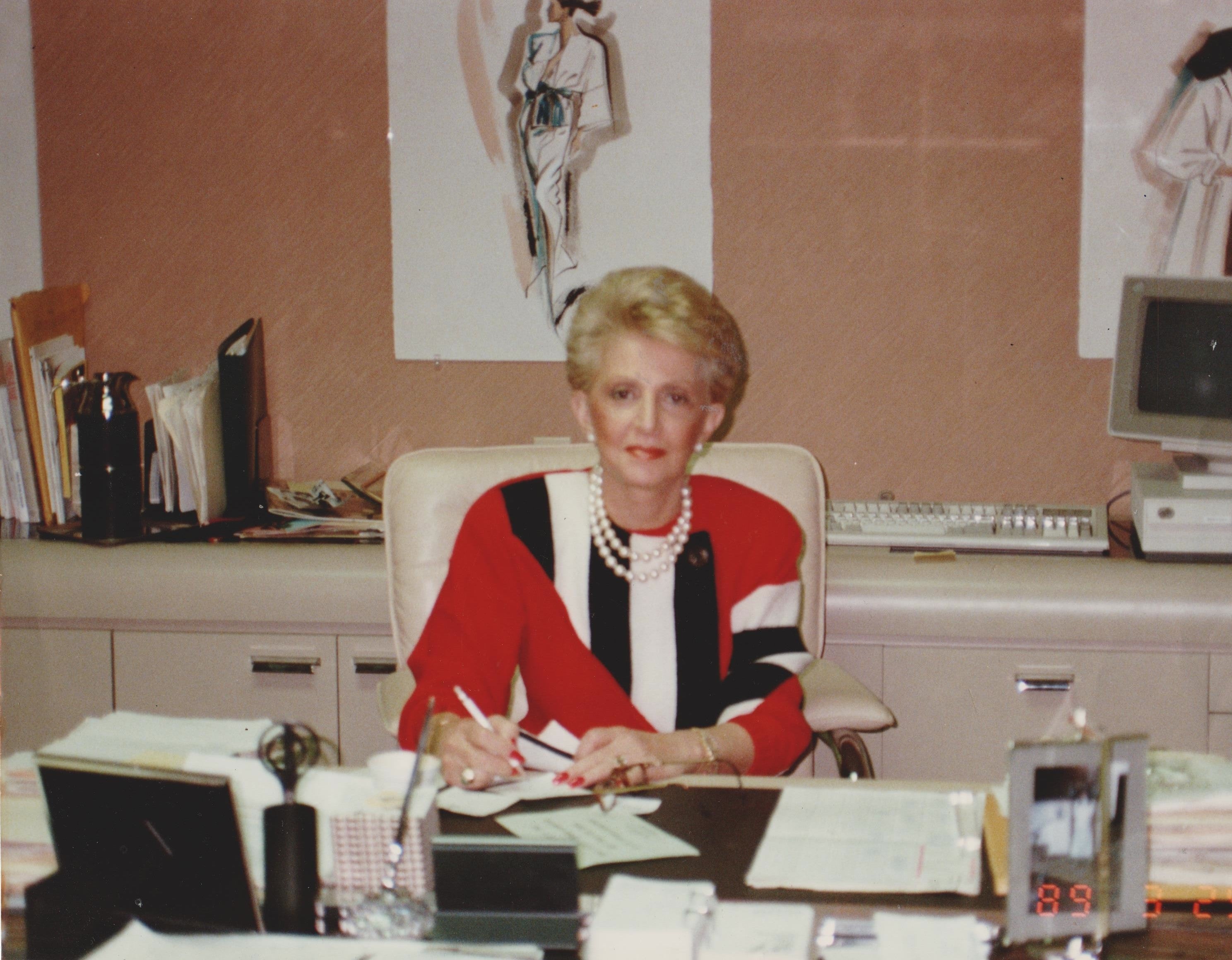 Barbara at her desk in 1989